Different Types of Doors Used in Building Construction | 37 Types | Classification of Doors | Based on Location | Based on Mechanism
In this Article today we will talk about the Different Types of Doors used in Building Construction 35 Types | Classification of Doors | Based on Location | All Kinds of Doors | Interior Doors | Exterior Doors | Types of Doors for Residential Buildings | Commercial Buildings | Hospitals | Banks
There are Different Types of Doors used in houses and buildings. Doors are one of the essential assets of any home, not just security, but they also improve the appearance of the house from the outside. Choice of Door Types depends on the type of building, house, and its purpose of use.
What Is A Door ?
Doors are defined as:
The movable structure used for opening and closing an entrance or for giving access in or out of something. There are various door types available to make your house entrance attractive.
A-frame used for given excess to indoor or outdoor as to a building or room, or giving access to a closet, cupboard, etc.: most doors turn on hinges, slide in grooves, or revolve on an axis: Classification of Doors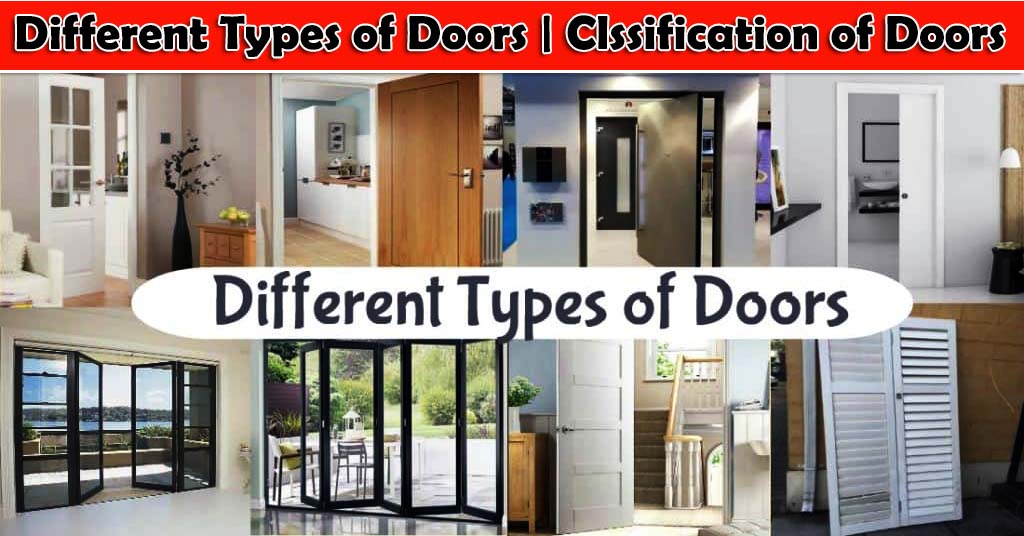 Importance of Doors:
We all know the proverb that the first impression is usually the last and this is true especially for entrance to our homes. The entrance of any house creates a lasting impression on visitors' minds but somehow doors remain unnoticed unless either they are elegantly done or completed in a bad shape.
Doors are the major important element of any home, they do not only provide aesthetically pleasing but also have features like durability, strength, water, and heat resistance and they should not warp with time. Past days have been gone now doors were used for the mere purpose of maintaining privacy and security. Nowadays doors become an important aesthetic appearance structure and an integral part of a home's interiors.
---
OTHER POSTS:
---
Types of Doors:
A. Types Of Doors Based on the Location:
1. Exterior Doors:
Exterior doors are the doors that provide access to the insides of a building. The exterior doors are generally huge and decorative. The exterior doors provide safety to the people and property inside the building and thus it has high quality Lock systems.
Application: Main doors of houses, temples, churches. Classification of Doors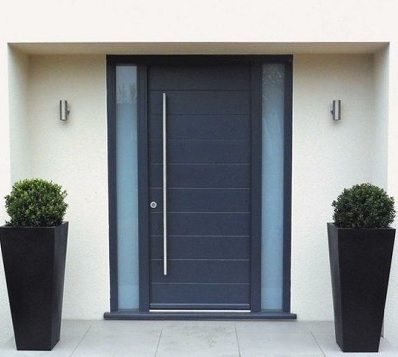 2. Interior Doors:
Interior doors are the doors that provide access to the rooms within a building. They do not provide access to the outside of the building. These doors provide privacy to the people.
Application: Bedroom doors, bathroom doors, kitchen doors etc.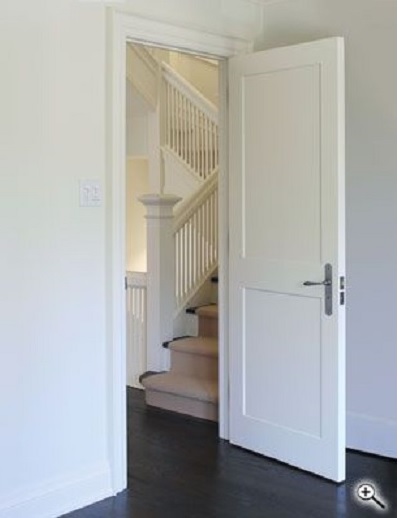 B. Classification Of Doors Based On Materials:
3. Wooden / Timber Doors:
Timber doors are made of wood from oak, ash, poplar, pine, fir, cypress, walnut, redwood, or even plywood. These types of doors provide an elegant appearance to the building.
Application: Residential buildings, Meditation halls, Religious buildings.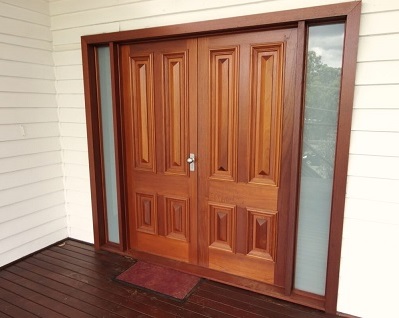 4. Mild Steel Doors:
In this type, mild steel is used in the making of doors. It provides more safety than the wooden doors in terms of fire resistance, thermal efficiency, and resistance to bowing. They are easy to maintain as well. Classification of Doors
Applications: Industries, safety lockers.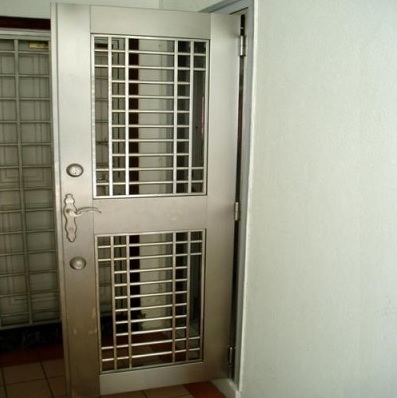 5. Glass Doors:
Glass doors are decorative doors that allow ideal amount of natural light to pass through. However, privacy is restricted. Glass doors also improve the sight of the building.
Applications: Office cabins, garden doors. Interior Doors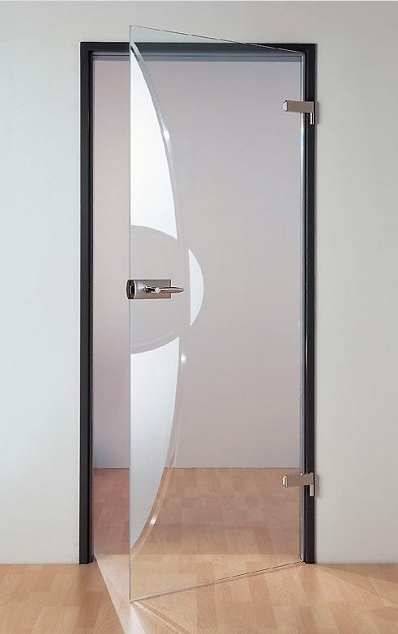 6. Corrugated Steel Doors:
In this type, corrugated steel sheets are used for doors. They have a wavy pattern that makes it ideal for collapsing shutter doors. The corrugations in the steel increases the tensile strength. However, they are vulnerable to rusting.
Applications: Industries, yard doors, shops. Interior Doors
7. UPVC Doors:
UPVC doors are made of synthetic unplasticized Poly Vinyl Chloride. It is very rigid and durable against weather and temperature when compared to other materials. However, it does not provide a pleasing appearance because of the plastic Look,
Applications: Bedroom and bathroom doors, office building.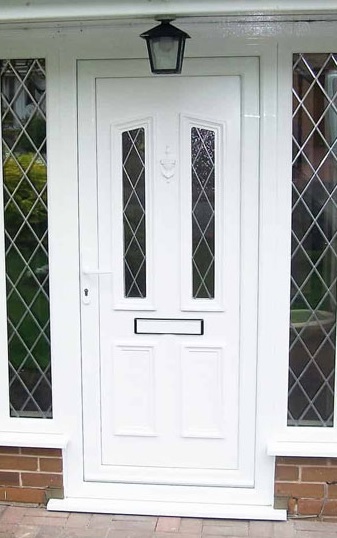 8. Fiber Glass Doors:
Fiber Glass doors, unlike the name suggests are note made of glass but with glass fibers. Fiber glass doors are made using three components namely the frame, core and the skin. The frame consists of any high strength material such a wood or steel. The core comprises of polyurethane with glass fibers for insulation against weather and sound. The skin of the door is the surface of the door that is visible and it is covered with artificially induced grains to mimic the wood. Interior Doors
Applications: Residential buildings.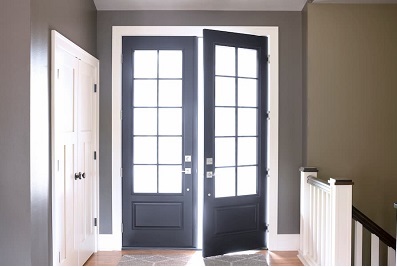 9. Carbon Fiber Reinforced Doors:
Carbon fiber reinforced doors are similar to fiber glass doors but made up of carbon fibers. It provides more strength than the glass fibers and retains its shape during high temperature conditions. Interior Doors
10. Aluminum Doors:
Aluminum doors are made of aluminum and mainly used as exterior doors because of the massive appearance it provides. They are easily customizable and available in various colours which makes it an easy option for exterior doors.
Applications: Office buildings, house.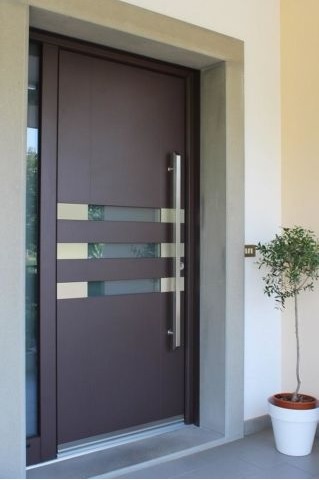 11. Wire Gauged Doors:
In wire gauge doors, the panels of the door are replaced by a wire mesh or gauge. This allows plenty of natural Light and ventilation inside but keeps away insects and intruders. It is very common to install a wire gauge door in addition to the main door of a residential building to get safety and ventilation at the same time.
Applications: Industries, residential buildings, factories.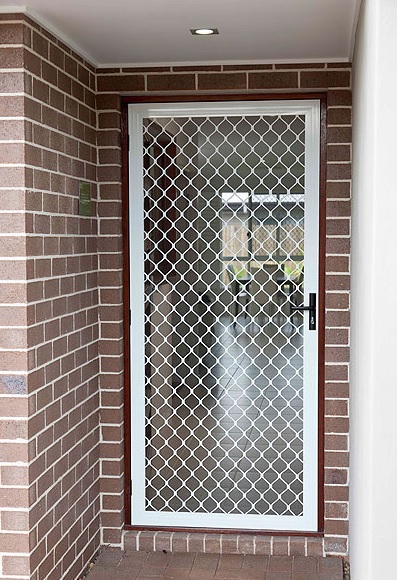 12. Composite Doors:
Composite doors are the best types of doors available that has overcome the disadvantages to the previously discussed door. They are durable, elegant, more secure, solid and rigid, energy efficient and cheap. There are many composite doors available namely the bamboo jute composite door, fiber and wood composite doors, jute and coir, glass fiber, carbon fiber etc., Interior Doors
C. Types Of Doors Based On Components:
13. Panel Doors:
Panel doors are made up of several pieces of wood materials that are comprised together to act as one single door. This type of door provides a superior exotic look to the doors. Panel doors are mostly made of timber and surface finished with varnish to add beauty to the natural wood.
Applications: Residential buildings, Main Doors.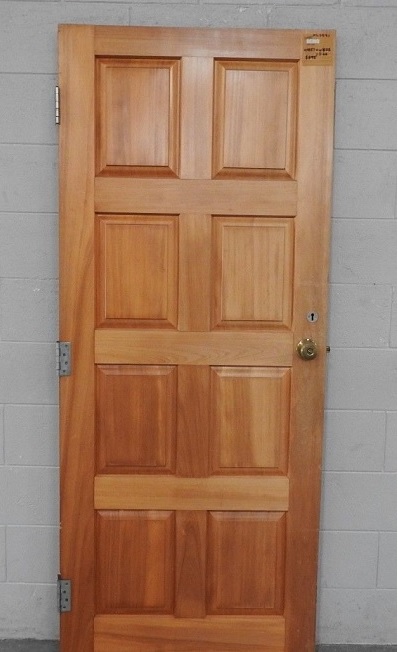 14. Board Batten Doors:
Board batten boards are made up of series of narrow bands of wood arranged lengthwise and secured safely using battens. They are mostly made of plywood.
Applications: Barn doors, shed doors.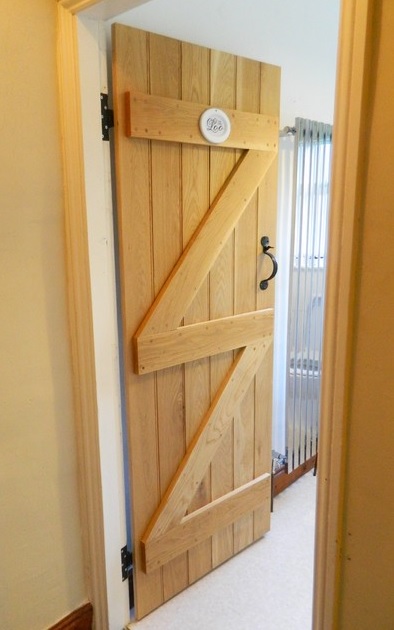 15. Glazed Doors:
Glazed doors are made using glass panes that are cut and shaped to a particular pattern. They enhance the sight of the building. Types of Doors for Residential Buildings
Application: Office, public buildings.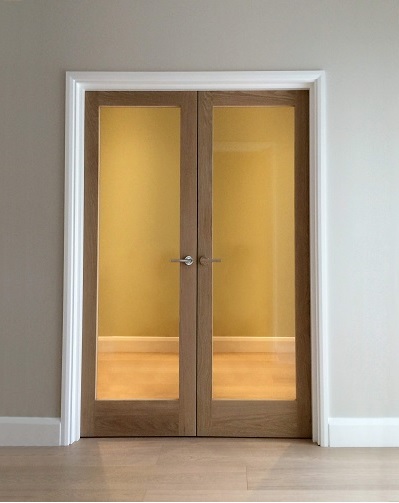 16. Hollow Core Doors:
Hollow core doors are cheaper alternatives available in the market. They have a hollow core that makes them light and easy to handle. They also have better sound and thermal insulation properties. However, they are not durable and are susceptible to bowing.
Applications: Residential buildings.
17. Flush Doors:
Flush doors are simple plain doors without any panels on them. They can be hollow, solid or have a stave core. Flush doors are easy to install, economical and durable.
Applications: Residential buildings, offices, cabins.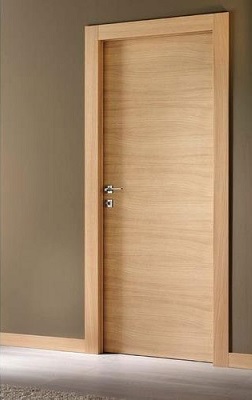 D. Classification Of Doors Based On Mechanism:
18. Hinged Doors:
Hinged doors as the name implies have hinges attached to the panels of the door that facilitate swinging motions up to 180 degrees. The number of hinges used depends on the size and weight of the door. These types of doors are widely used due to their simplicity and affordability. Types of Doors for Residential Buildings
Application: Bedroom doors, bathroom doors.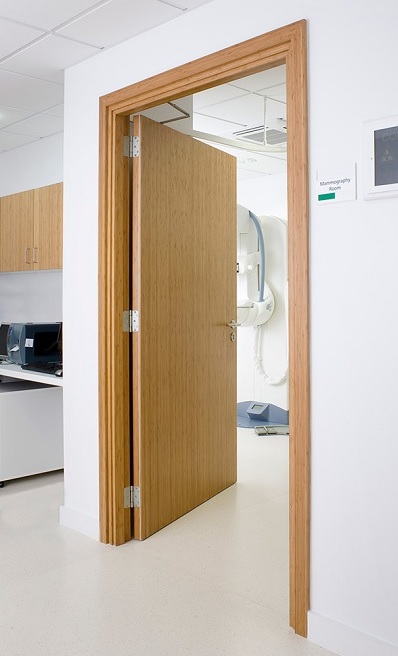 19. Collapsible Doors:
Collapsible doors are the types of exterior doors used where the width of the passage is Large. A collapsible door hangs from the top of the door frame and has rollers at the bottom. This facilitates the horizontal collapsing of the door when it is pushed. It may be made up of mild steel or PVC.
Application: Lifts, shop doors, parking doors, etc.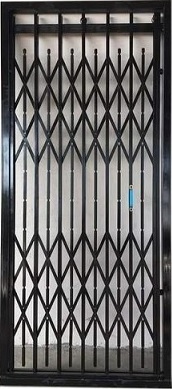 20. Bi-fold Doors:
Bi-fold door is a type of collapsible door used for passages with Large openings but made up of panels. In bi-fold doors, the door is made up of various panel sections which collapse when pushed. The door frame consists of tracks that will facilitate the movement of the pivots that are attached to the top and bottom of the doors.
Application: Closet doors, garden doors.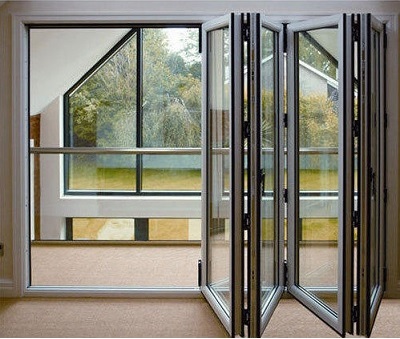 21. Rolling Shutter Doors:
Rolling shutter doors are also types of exterior door that provides access by collapsing vertically. It is installed with an end cap also called "hood' inside which the door wouLd roll up when opened. They can be operated manually or completely automated. They are mostly made using aluminum and sometimes using PVC.
Application: Garage doors, shop doors, ware houses, prisons.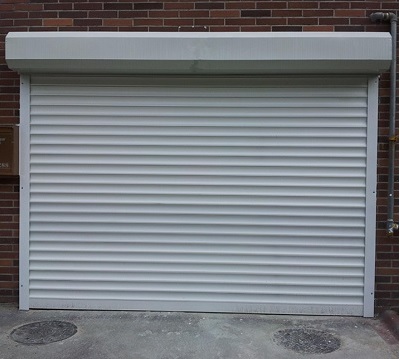 22. Sliding Doors:
Sliding doors usually consist of two panels where one is fixed and the other slides over the fixed one. This saves space and comes in handy when there is restriction to swinging movement. Types of Doors for Residential Buildings
Application: Closet doors, garden doors, windows.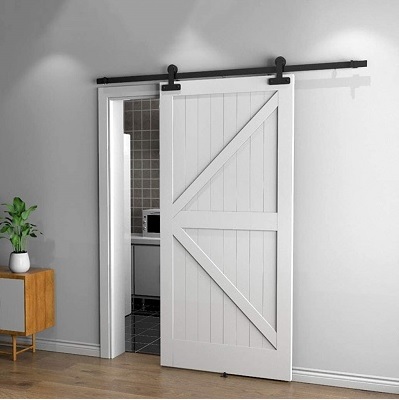 23. Rotating or Revolving Doors:
Rotating doors are common types of doors that consist of three or more separate door panels held together in vertically opposite axes on a central shaft. When the door is pushed from the outside, the whole system of panels revolves to provide access to the inside of the building. Revolving doors are used in high rise buildings because of their ability to release the stacking pressure built up inside the building, it also allows movement of a large number of people at the same time.
Application: High rise buildings, offices.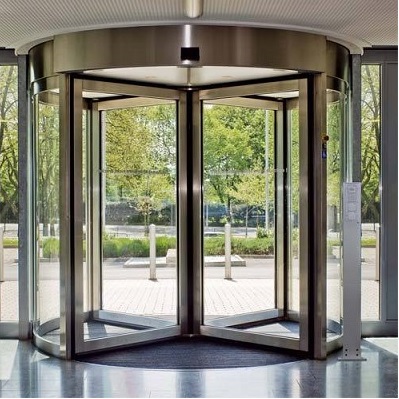 24. Up and Over Doors:
Up and over doors also called as canopy up and over doors are electrically operated doors mostly seen in garages. These types of doors have a custom-made steel frame over which the doors with rollers are placed. These doors are connected to an electric operator that will pull the door back and thus providing access when needed.
Application: Garage doors.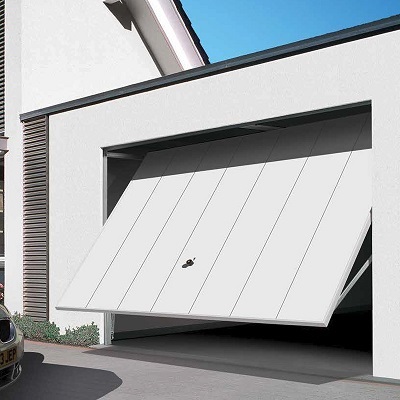 25. High Speed Doors:
High speed doors are advanced rolling shutter doors used in industries to save time that will usually take in normal rolling shutter. These high-speed doors have opening and closing speed of 3m/s. Types of Doors for Residential Buildings
Application: Industries, shops, storage places.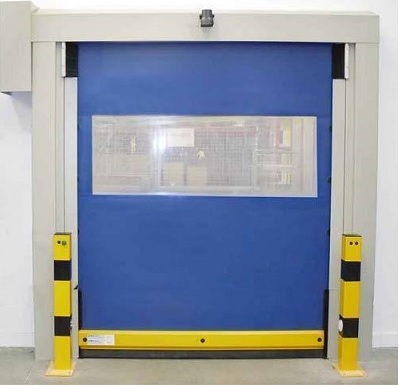 26. Automatic Doors:
Automatic doors are advanced high-performance doors that make use of sensors to open by itself. The sensors are usually placed on the doors to detect the motion in front of it.
Application: Public buildings, malls, offices.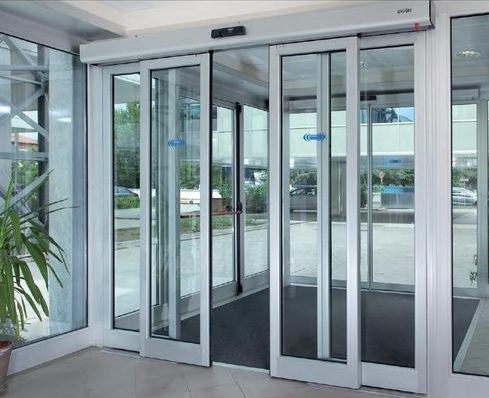 E. Other Types Of Doors:
27. French Door:
These types of doors are made up of glass panels mostly extending throughout the Length of the door giving it a very pleasing appearance. Due to the presence of glass, the door allows ideal amount of natural Light into the building, it first originated in France and hence named the French door.
Applications: Houses and office buildings.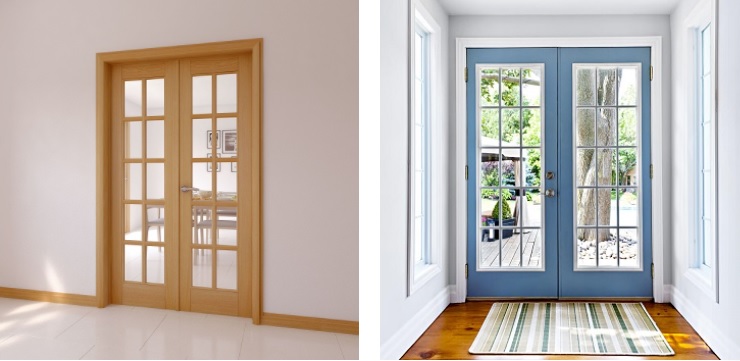 28. Dutch Door:
Dutch door is a special. type of door that is divided into two parts – the bottom and the top. The main feature of Dutch door is that the top half of the door can be opened while the bottom is kept shut. This door satisfies the need for safety without compromising on light and ventilation.
Application: Houses with children, elder people and in shops.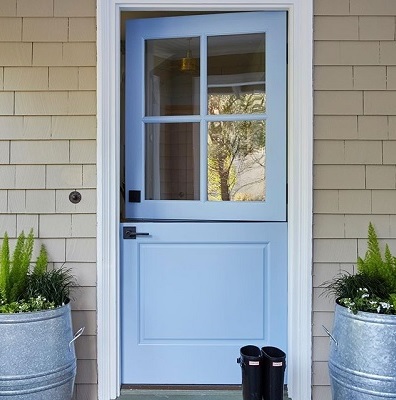 29. Saloon Doors:
Saloon doors are made using bi-directional hinges and do not extend for the full length. The saloon doors are mostly installed in the mid-Lengths providing only visual barriers. Unlike other doors, saloon doors are not provided with handles. The small size of the door makes it easy for people to push the doors though it has no handles.
Application: Cabins, restaurants.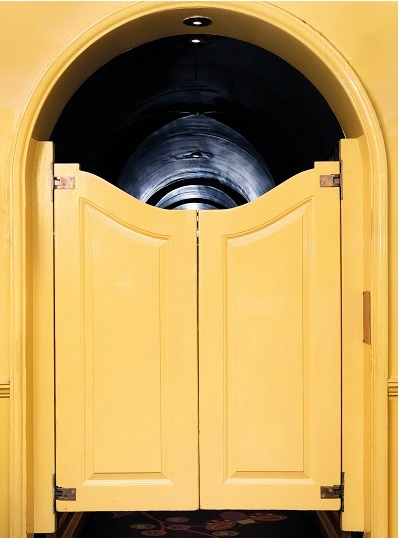 30. Blind Door:
Bund doors are special type of doors that visually blend with the wall and do not identify themselves as doors. They are hidden doors without knobs or door handles. The doors have the same finish as that of the walls surrounding it.
Applications: Hospitals use bund doors to prevent dementia patients from getting Lost.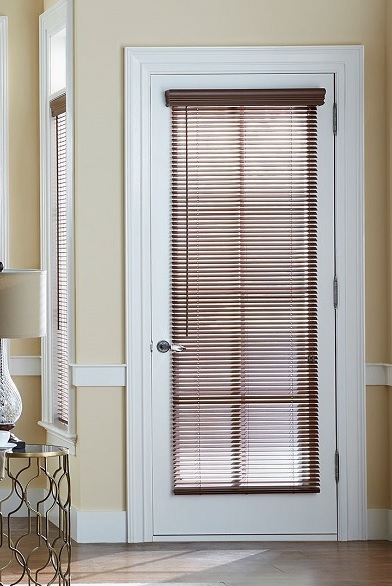 31. Louvred Door:
Louvred doors are made using several horizontal strips of wood arranged in an inclined fashion and parallel to each other. This arrangement regulates air flow and allows natural light inside the building.
Applications: School and educational buildings.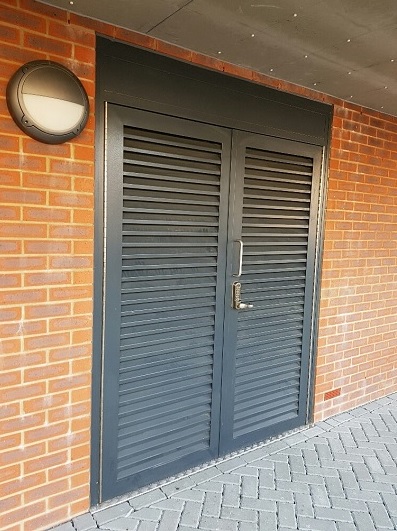 32. Bypass Door:
Bypass doors are solid sliding doors that are found mostly m modern closets. They provide an elegant appearance to the interior of the building and don't take up much space.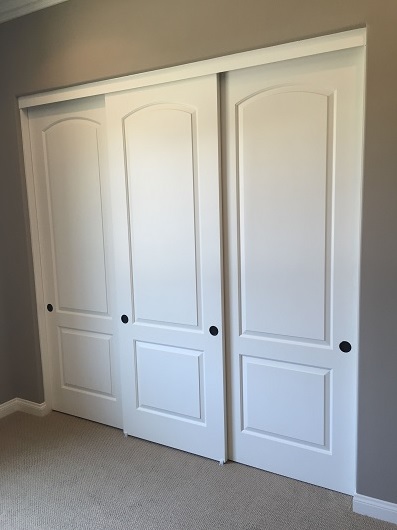 33. Trap Door:
A trap door is a hinged door that is in line with the ceiling or the floor. The trap door is suitable for vertical passages and openings. It is used for attics and basements.
34. Rebated Doors:
Rebated doors are doors made of two or more pieces of wood that are arranged in such a way that they naturally embed with each other. This gives the door a flush look and as if it is made of a single piece of wood.
35. Blast Proof Door:
Blast proof doors are used in the nuclear powerplants, chemical industries, and facilities where there is a risk for explosion. The blast doors are made of steel and have the ability to protect human lives during an explosion. Blast doors are also used in banks and in safety deposit Lockers.
We have covered all types of doors in this article, I hope you have now enough knowledge about it.
---
Conclusion:
Full article on Different Types of Doors used in Building Construction 35 Types | Classification of Doors | Based on Location | All Kinds of Doors | Interior Doors | Exterior Doors | Types of Doors for Residential Buildings | Commercial Buildings | Hospitals | Banks. Thank you for the full reading of this article in "The Civil Engineering" platform in English. If you find this post helpful, then help others by sharing it on social media. If you have any question regarding article please tell me in comments.