Difference Between Ground Beam and Plinth Beam 
In this Article today we will talk about the What is Plinth Beam | What is Ground Beam | Plinth Beam vs Ground Beam | Grade Beam Construction | Why Plinth Beam is Provided
Beams are important components of architecture. In fact, these horizontal structures help to transfer and distribute the live or dead load from the upper structures to the columns, walls or the foundation underneath.
In other words, beams help to hold the upper structures. These vertical structures help to also shape the structure and provide a strong footing for the architect to build on. The top concrete companies use two of the most popular beams when beginning their projects.
---
Plinth Beam vs Ground Beam:
Plinth Beam
Plinth Beam is a beam in a frame structure provided at ground level.
Also known as tie beam because it binds the column.
It therefore reduces column length and minimum size.
It may not carry any slide load and is designed to carry its own weight and construction load above the plinth beam.
The plinth beam needs durability, but it does not always have to be made of cement concrete (RCC).
Provides additional stability in relation to residential areas caused by damage to buildings and earthquakes.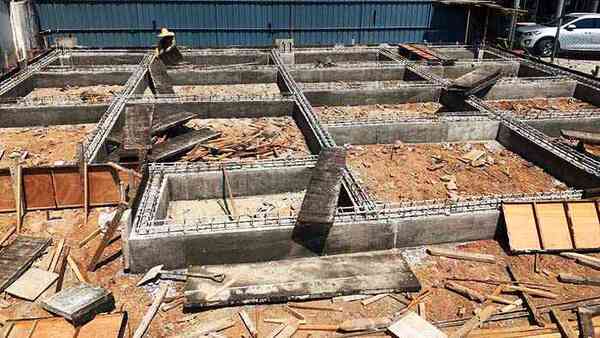 Why Plinth beams are used?
Avoid differential settlement because Differential settlement occurs when the soil beneath the structure expands, contracts or shifts away.
Keeping a proper plinth plane.
Connect all columns when the foundation depth is high.
To avoid difficulties in the construction of walls.
---
Ground Beam:
The ground beam is built on a foundation level.
Supports wall or joist, if the ground floor or soil sub grade has less bearing capacity.
It is Mainly RCC Beam.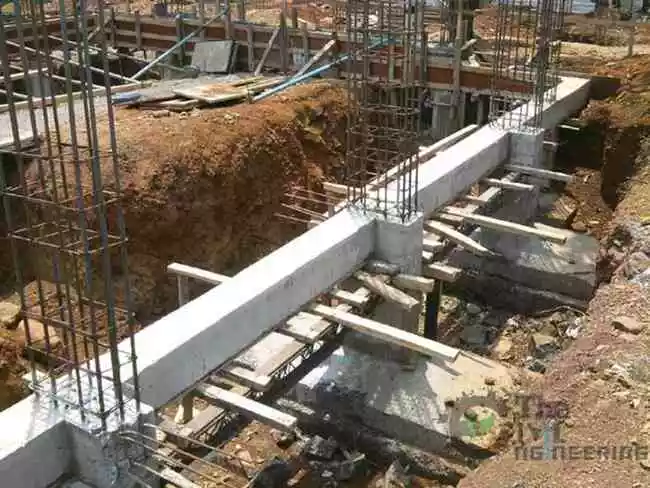 Why Ground Beam is Provided?
Prevent wall settlement. Settlement is the downward movement of the ground caused by a load consolidating the soil below it or causing displacement of the soil
It indirectly increases the bearing capacity of soil or ground.
---
OTHER POSTS:
---
Conclusion:
Full article on What is Plinth Beam | Grade Beam Construction | Why Plinth Beam is Provided. Thank you for the full reading of this article in "The Civil Engineering" platform in English. If you find this post helpful, then help others by sharing it on social media. If any formula of BBS is missing from this article please tell me in comments.