Basic Civil Engineering Knowledge for Freshers | Civil Engineering Basics | Civil Engineering Tips for Students | Basic Civil Engineering Concepts
In this Article today we will talk about the Basic Civil Engineering Knowledge for Freshers | Civil Engineering Basics | Civil Engineering Tips for Students | Practical Knowledge of Civil Engineering | Civil Engineer Must Know | QA/QC Civil Engineering Notes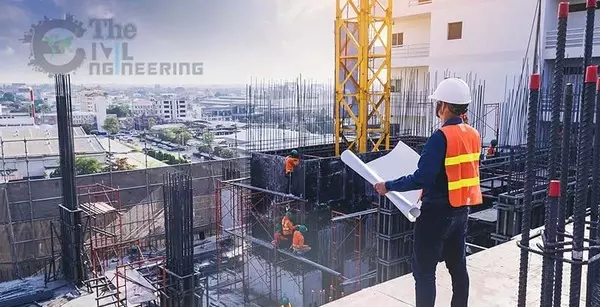 Civil Engineering is one of the oldest and oldest engineering branches and one of the most sought-after career options in engineering. As we all know, civil engineers are everywhere in demand. From municipal work to big construction projects. To become successful in civil engineering, basics knowledge is very much crucial for a civil engineer.
Civil engineers are more in demand in Construction, Real estate, Infrastructure, Projects, Oil and Gas, and other related industries. These are some of the largest and biggest employers all over the world after agriculture. A Civil engineer needs to know basic civil engineering. Basic Civil Engineering Knowledge for Freshers
These Civil engineering basic knowledge skills, qualities, and technical skills are essential for a fresher civil engineer.
---
OTHER POSTS:
---
Civil engineer students must improve on their basic knowledge of civil engineering subjects and civil construction basic knowledge. As a fresher civil engineer, it is recommended you should must know about the following 110 Civil Engineering Tips before joining the Site.
101 Point to be Remember as a Fresh Civil Site Engineer Before Joining the Site:
RFI means "Request for inspection "
Quality means " To meet the minimum requirements "
NCR means " Non conformance report "
CAR means " Corrective action report "
MDR means " Materials deficiency report "
Hold points means " Not to proceed until approved "
24 hours of inspection is the timing of RFI's sending in advance
Type -1 is the ordinary type of Portland cement with SSA 143
Type –V is the sulfate resistant Portland cement with ASTM C 150
Silica Fume is the mineral additive not less than 7% by weight of cement with ASTM -1240
2,000 PSI or 14 MPA is the minimum compressive strength of non-structural concrete
4,000 PSI or 28 MPA is the minimum compressive strength of structural concrete
5,000 PSI is the minimum compressive strength of precast concrete
The concrete plant scale shall calibrated not less than 3 times in a year
32 deg. C  is the maximum temperature of concrete until used
4 cylinders are the minimum required nos. For strength test
3,7,28 days (1+1+2 cylinders) is the age of the concrete cylinder test
7 days continue to be the minimum curing time
100 mm +/- 25 mm is the slump of concrete
Water and Cement ratio is the slump
+ or – 25% (75mm to 125mm) is the minimum and the maximum slump of concrete
10 rotations are the minimum velocity RPM of a truck mixer before the sample test
1 meter is the maximum interval height of concrete pouring such as column , wall…
90 minutes , 300 revolutions are the maximum times of discharge concrete pouring after batch the concrete
Aluminum parts are not allowed in the concrete
7 % (min. 6% of max. 8%) is the pH value of mixing water
1000 ppm (part per million) is the maximum total dissolved solids (TDS) in water used for curing
Concrete truck without revolution counter shall be rejected
Each concrete sample taken maximum delivery of each day  (115 m3 or less)
95 % density is the minimum compaction required for select fill materials
FDT is field density test
Proctor value is the moisture relationship
70% is the minimum relative density test for cohesion less soil
85% is the min relative density required for under heavy loads foundation
600 mm is min. select fill shall use for min thick under foundation , slab on grade , spread foundation. Civil Engineering Basics
0 mm to 38 mm is the rough grading under foundation tolerance minimum
0 mm to 25 mm is the fine grading under foundation tolerance minimum
50mm lean concrete or 0.15mm vapor barrier is the minimum requirement of protection of concrete under foundation.
150 mm is the minimum overlapped joint size of vapor barrier
200 mm is the maximum layer of select fill
250 mm in 2 layer is the maximum layer of base course
100% is the minimum density of base course
50 mm sieve is the minimum passing grade of se
Coated rebar shall be stored off the ground on protective cribbing about 300 mm height minimum
FBE coated rebar stored in outdoor without protection not more than 2 months
 The maximum amount of damages coating shall not exceed 1% with 300 length
The FBE coated bars shall not be cut with flame
Grade 60 (165.5 MPA) is the grade of rebar's
Stress and strength is the grade. Practical Knowledge of Civil Engineering
Runway and formwork shall not supported on the reinforcing bar
Water stopper is required for watertight construction
Joint sealer shall be elastic type
Form coating shall be applied before rebar placed
75 mm min. concrete cover (Spicer)permanently exposed to earth
50 mm min. concrete cover exposed to whether
100 mm is min. clear distance from anchor bolts or sleeves to edge of concrete
20 mm is min. anchor bolt size
Construction joint shall be max. of 6 meter
Control joint shall be max. of 1.5 meter
Expansion joint shall be used in paving adjacent as per construction drawing
All concrete surface direct to earth shall be coated with APCS 3 ( 2 coats bitumen )
Racking shall be used to move the concrete is not permitted
Vibrator shall not used to move the concrete inside forms is not permitted
Re-tempering of concrete is not permitted
Pre-cast concrete or mortar blocks spacer or bar supports are not permitted
Embedded sleeves are galvanized/PVC
1 each/180m2 is the minimum compaction test required for road / under paving
300 mm (12") is the depth of test holes max.
Nuclear density gage shall have valid calibration certificate
Compacted sub-grade level tolerance shall be 6 mm max. ( 3 m. straight edge )
Water content of base or sub base materials maintained to with + or – 1.5 % of optimum moisture.

Civil Engineering Tips for Students

Thin layer of fine materials adding to the top of base course materials is not permitted
The prime coats applied by pressure distributor at the rate of .65 ltr to 1.75 ltr. / m2
The prime coat MC 70 temperature shall be 50 deg. C to 80 deg. C
The prime coat shall be applied both side over the minimum of 300 mm
The prime coat ( MC 70 ) minimum curing time is 24 hrs.
MC is medium curing.

Civil Engineer Must Know

16 deg. C minimum is the atmospheric temperature to apply the prime coat
During raining , foggy , sandstorm prime coats application is not permitted
Prime coat ( MC 70 ) to apply asphalt base course is not permitted
RC is rapid curing.

Practical Knowledge of Civil Engineering

0.25 liter /M2 is the minimum rate of tack coats application
70 deg. C is the maximum temperature of RC prior to apply
3 days max. is the max. time allowed to application of asphalt on the tack coats
Asphalt core compaction shall be 96% Marshall density
The surface of pavement variation allowed about + or – 4mm to 3mm at 4 meter
Without covering of asphalt in the truck shall be not accepted
Hot mix asphalt temperature shall be until the last delivery about 139 deg. C to 163 deg. C
Each test sample taken from paving area to be 1 sample /200 ton
The asphalt placing only allowed the atmosphere temp. is more than 4 deg. C
80 mm is the maximum thickness of asphalt layer
40 mm is the minimum thickness of asphalt layer
Any asphalt pavements contacts with pipeline shall be Cathodically protected
Gypsum Board metal stud spacing is about 400mm /600mm
Doors, windows opening area to be use Double studs
The fire rated gypsum board shall be continue until the end of wall
The normal gypsum board wall shall be continue 50 mm minimum from ceiling
Red is the color code of fire rated gypsum board
Green is the color code of water resistant gypsum board
Blue is the color code of regular gypsum board
15 feet's is the minimum expansion joint length of gypsum board wall
Conclusion:
Full article on Basic Civil Engineering Knowledge for Freshers | Civil Engineering Basics | Civil Engineering Tips for Students | Practical Knowledge of Civil Engineering | Civil Engineer Must Know | QA/QC Civil Engineering Notes. Thank you for the full reading of this article in "The Civil Engineering" platform in English. If you find this post helpful, then help others by sharing it on social media. If you have any question regarding article please tell me in comments.