7 Top Quality Engineer Job Interview Questions That You Should Know | QA QC Interview Questions | Civil Engineering Interview Questions
In this article we will discuss about 7 Top Quality Engineer Interview Questions | QA QC Interview Questions | Civil Engineering Interview Questions.
I have experience and remember what the interviewers asked me, and I am happy to share it with you all.
Moreover, I was always excited when I got a call for a job interview because I knew that would be another job change, a new environment and, most exciting, a salary change.
But the crucial thing is how you can pass the interview and be hired. Now, here I am going to tell you some interview questions were asked when I was interviewed.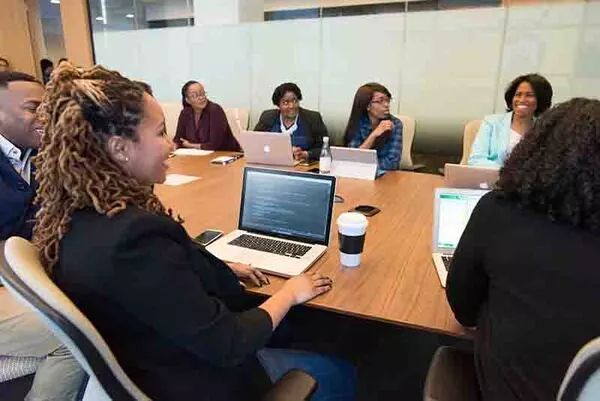 Here are the "7 Top Quality Engineer Job Interview Questions That You Should Know."
OTHER POSTS:
1. Tell me about yourself
In the first meeting with your interviewer, this is usually the first statement you will hear  "Tell me about yourself."
Do not be afraid with this question; the first time I encountered this I was a bit nervous. But I found out that it is very simple. Here is how to answer this question:  describe yourself flawlessly, starting with your name, where you live and your education and then state your work experience. Make it as simple as this example:
"My name is Engr Waseem Raja. I live in Jubail Saudi Arabia. I have a degree in civil engineering and I have 11 years of work experience as a quality assurance and quality control engineer."
The above sample it is quite simple.
2. Why do you want to join our company?
This is another question that is frequently asked during interviews. In this case, the interviewer would like to know if you have researched the company before attending your job interview, which the interviewer will assume you have done. So make sure that you have checked their website, and you have read the company's profile and other important things.
Here is an example of how you can answer this question:
"It is a big chance for me to work in a reputable company like (state the name of the company). I have checked the company's website and I found that my experience suits your standards and requirements and I feel I can help a great deal with the growth of the company."
The question is very tricky but when you know how simple it is, surely you can say "I can answer that."
3. Why should we hire you?
In this kind of question, it might give you a hint that this is the time to express yourself "sell yourself." You have to market yourself.
To answer this question, you explain your experience, skills, and knowledge about the job you are applying for.
Ok. Let us give an example here.
"As an experienced QAQC Engineer I can handle every task without much supervision of my manager, such as inspections, developing related quality documents, and attending quality meetings. I am determined and honest with my job and I can assure you that I can be an outstanding employee of your organization."
There are more points that you can add up on your answers like giving them a promise. You might say something like this:
"I promise that you will never regret hiring me to handle this job."
So the interviewer will have a sweet answer.
4. What will you do if the concrete that was delivered is too tight?
Now, this type of question is practical and related to your work as a QAQC Engineer. If you do not have the ideas this is hard to answer. The interviewer would like to know if you have practical knowledge about concrete because most preliminary work is concrete pouring.
Now, actually, my answer was not far from this:
"It is found through ACI standards that it is often necessary to add superplasticizer to adjust the workability of concrete arrives on the site."
I experienced that scenario in one of our projects.
5. What is the tolerance of slab

?
This question is about the deviation of surfaces, and the interviewer would like to know if you, as a QAQC Engineer, were following this standard on site, because in fact, this is very important. Imagine if you have thousands of square meters of slab, heck, it is paramount to be checking the tolerance.
If you have knowledge about this tolerance then this is easy for you to answer. Well, here is how to answer:
"As I have been in different projects I have seen different specifications, and I have read that it is plus or minus 5mm."
The interviewer will think that you are doing this inspection spiritually and might be the one who is chosen.
6. What is the importance of Project Quality Plan?
This is another question that I have experienced in my previous QAQC job interviews. The Project Quality Plan is the most important quality documents that every staff member should read in a construction project, especially you as a quality engineer.
"It is the project's guide. It is important because Project Quality Plan consists of the project deliverables and project work procedures, and it is the structure of the project. Where quality assurance is the superstructure of PQP. The quality assurance activities, monitor and verify that the procedures used to control and create the deliverables are complied and effective. Quality control activities monitor and verify that project deliverables meet the described quality requirements and project specifications. It is as well established to ensure the quality of works on site and for Client satisfaction."
7. What is the procedure of documents such as drawings?
Well, this one is commonly asked by interviewers. Most of the interviewers are also quality managers if they are asking this kind of quality engineer job interview question. If you have knowledge of this concept it will be very easy to answer. Well, again the interviewer would like to know if you have observed this kind of event.
Here is how to answer this question:
"The flow of drawing or shop drawing start with the planning department. The program schedules of the fabrication of shop drawings are highlighted in the work breakdown structure. Then the technical department will fabricate the shop drawings for submission and they will then be documented in the document control system before they go to the Engineer or Client approval."
Now, if you are knowledgeable about the flow chart, which most companies or departments will use to solve problems and or establish solutions, a flow chart is the best tool to utilize.
There are many QAQC Engineer Job interview questions that can be discussed but the above are important and cannot be ignored.
If you have experienced a successful job interview, please share and comment below in the comment box.
Conclusion:
Full article on 7 Top Quality Engineer Interview Questions | QA QC Interview Questions | Civil Engineering Interview Questions. Thank you for the full reading of this article in "The Civil Engineering" platform in English. If you find this post helpful, then help others by sharing it on social media. If you have any question regarding article please tell me in comments.